The Unseen Edible Dinner Experience made it now on the A-List. We are very delighted! The dinner experience is recommended by it.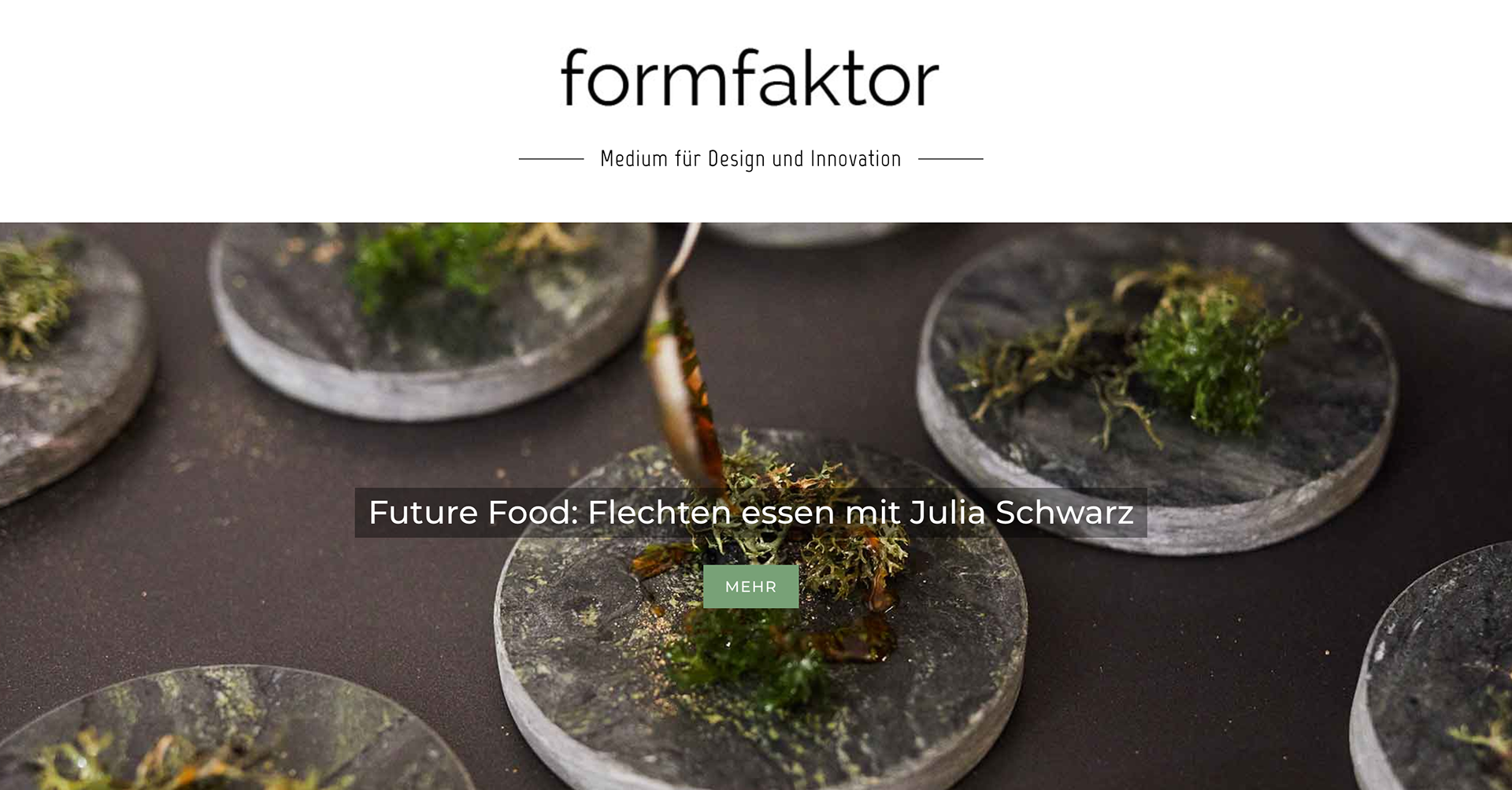 Recently

FORMFAKTOR

was having an exciting interview with Julia Schwarz. 
FORMFAKTOR is a new Austrian online design magazine. 
Read the entire interview here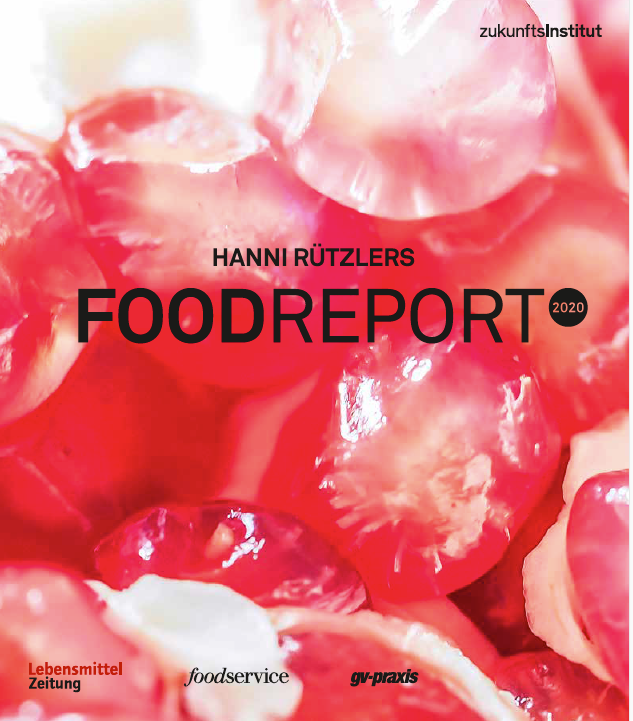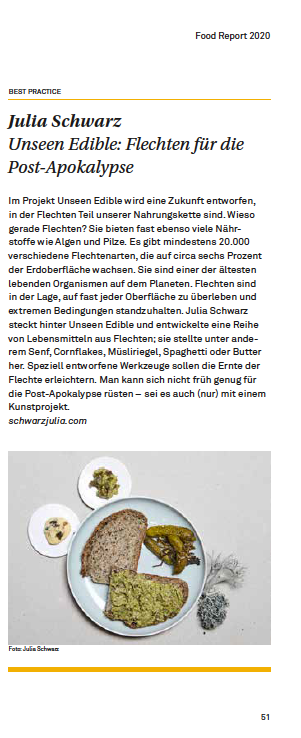 Unseen Edible is part of
Hanni Rützler's Foodreport 2020
in the section of best practices. It is available at zukunftsinstitut.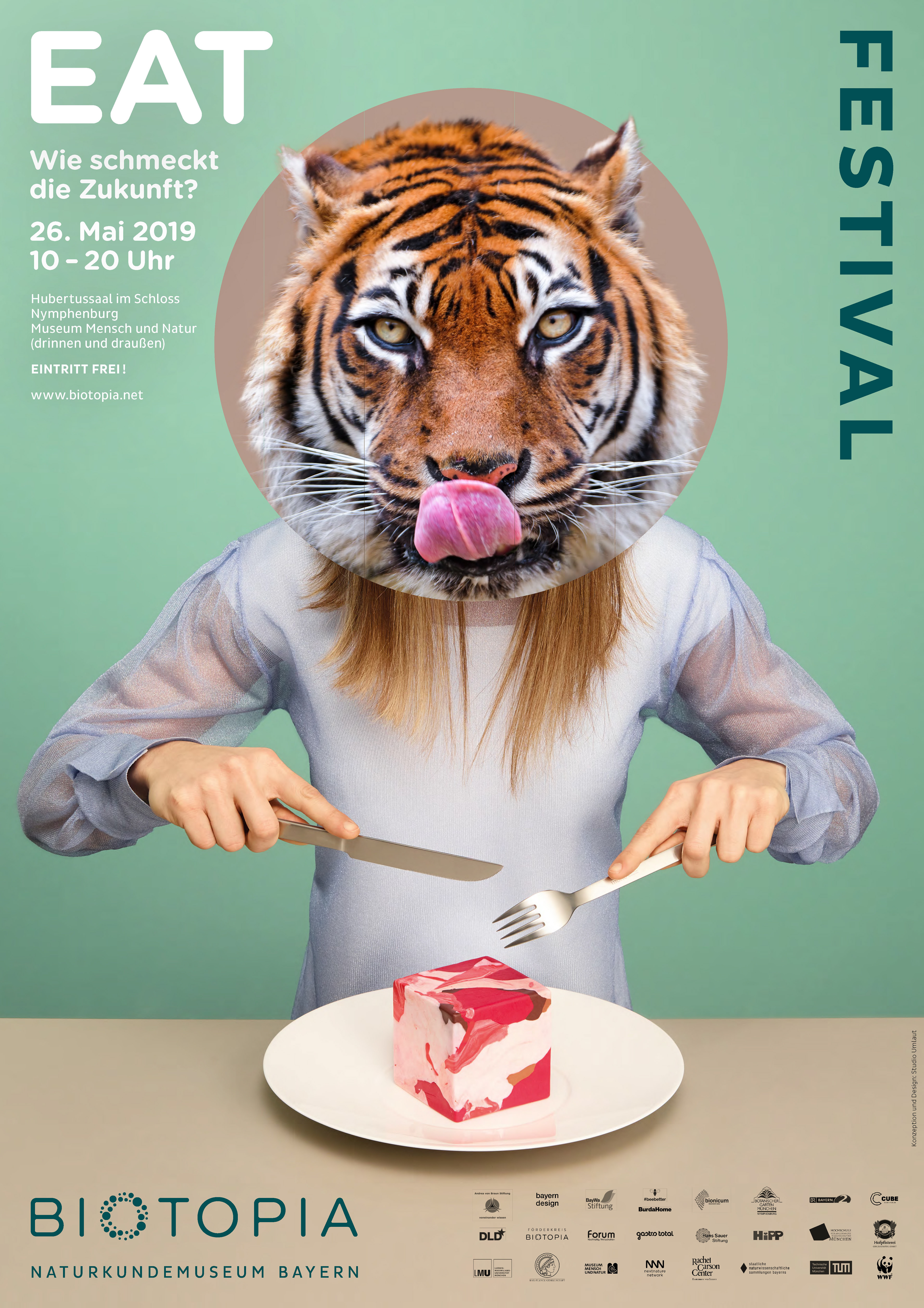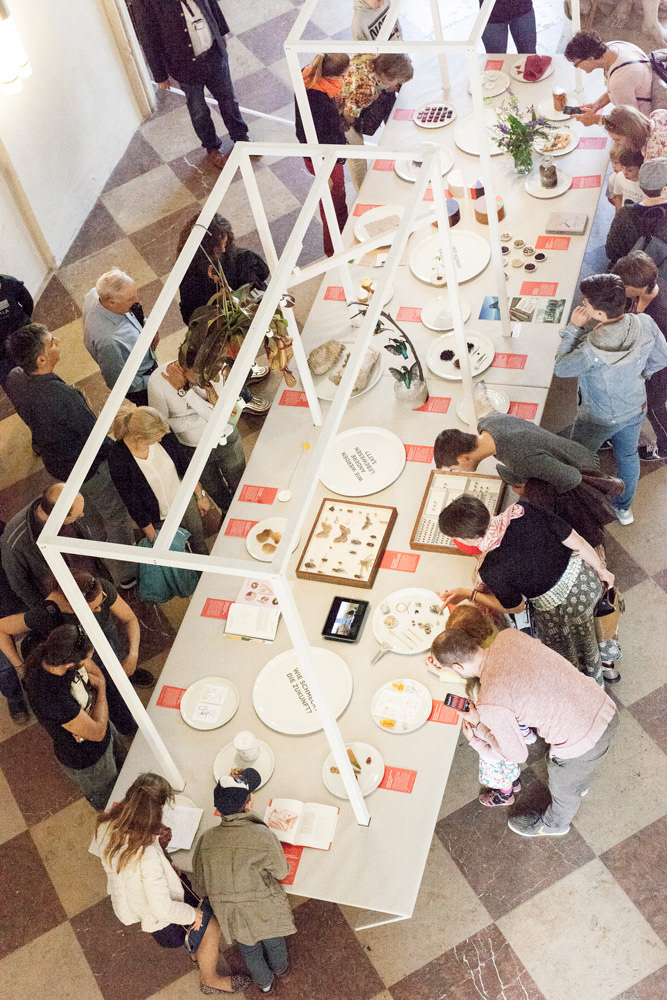 26 Mai 2019: EAT Festival, Biotopia Bayern, Germany.
Unseen Edible on Display in between great projects, talks and workshops. 
Fotos: Biotopia & Verena Hägler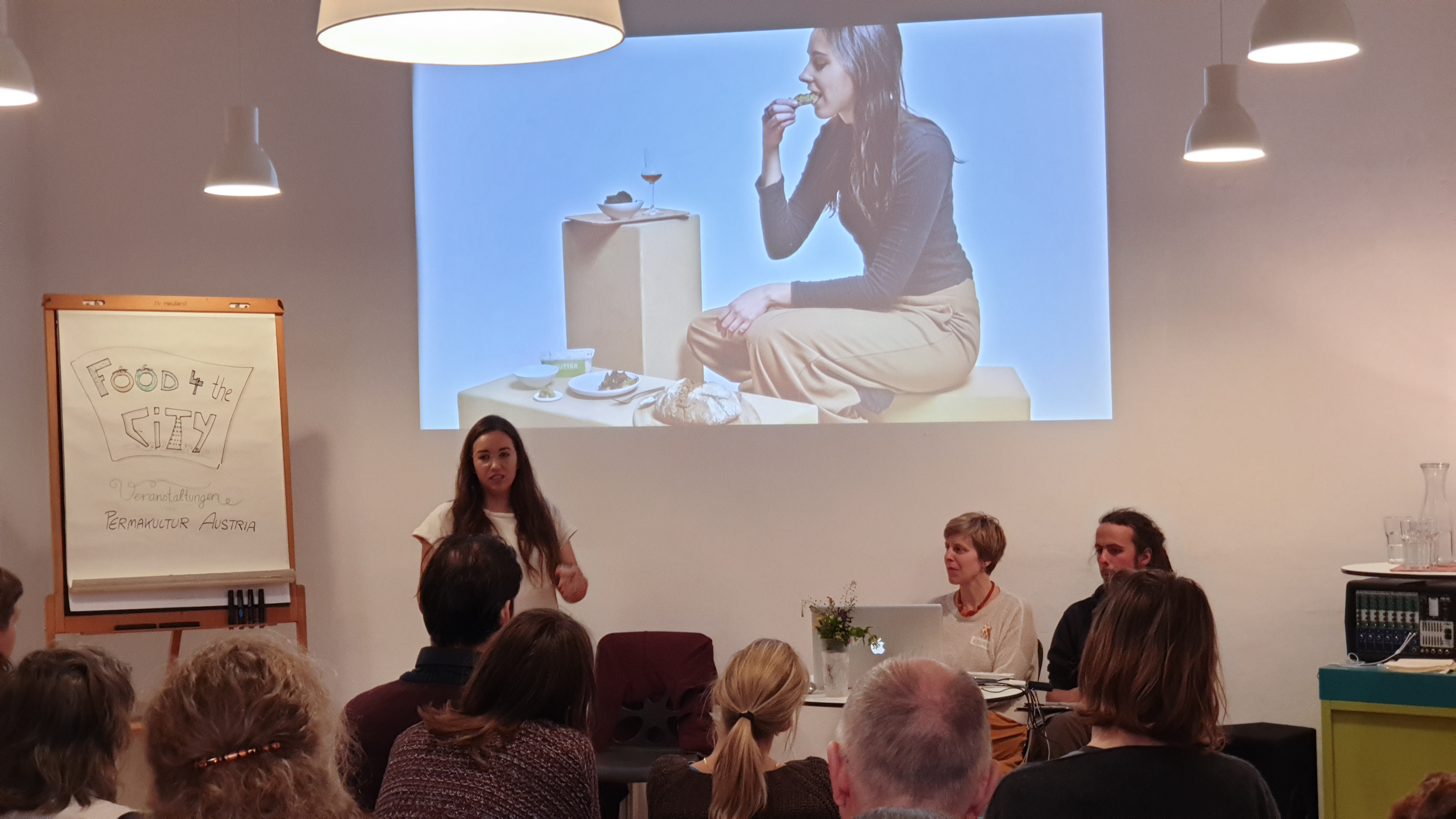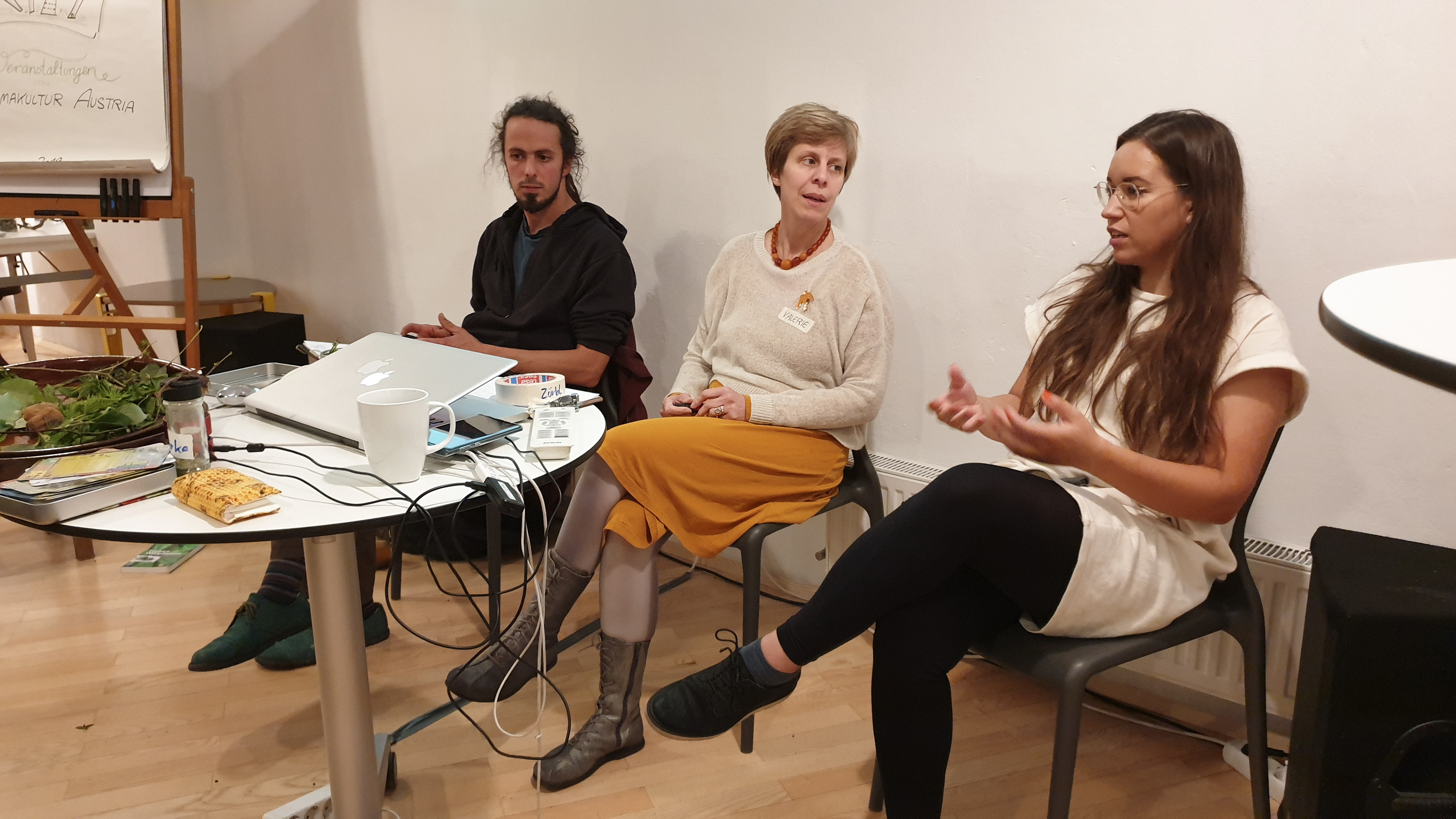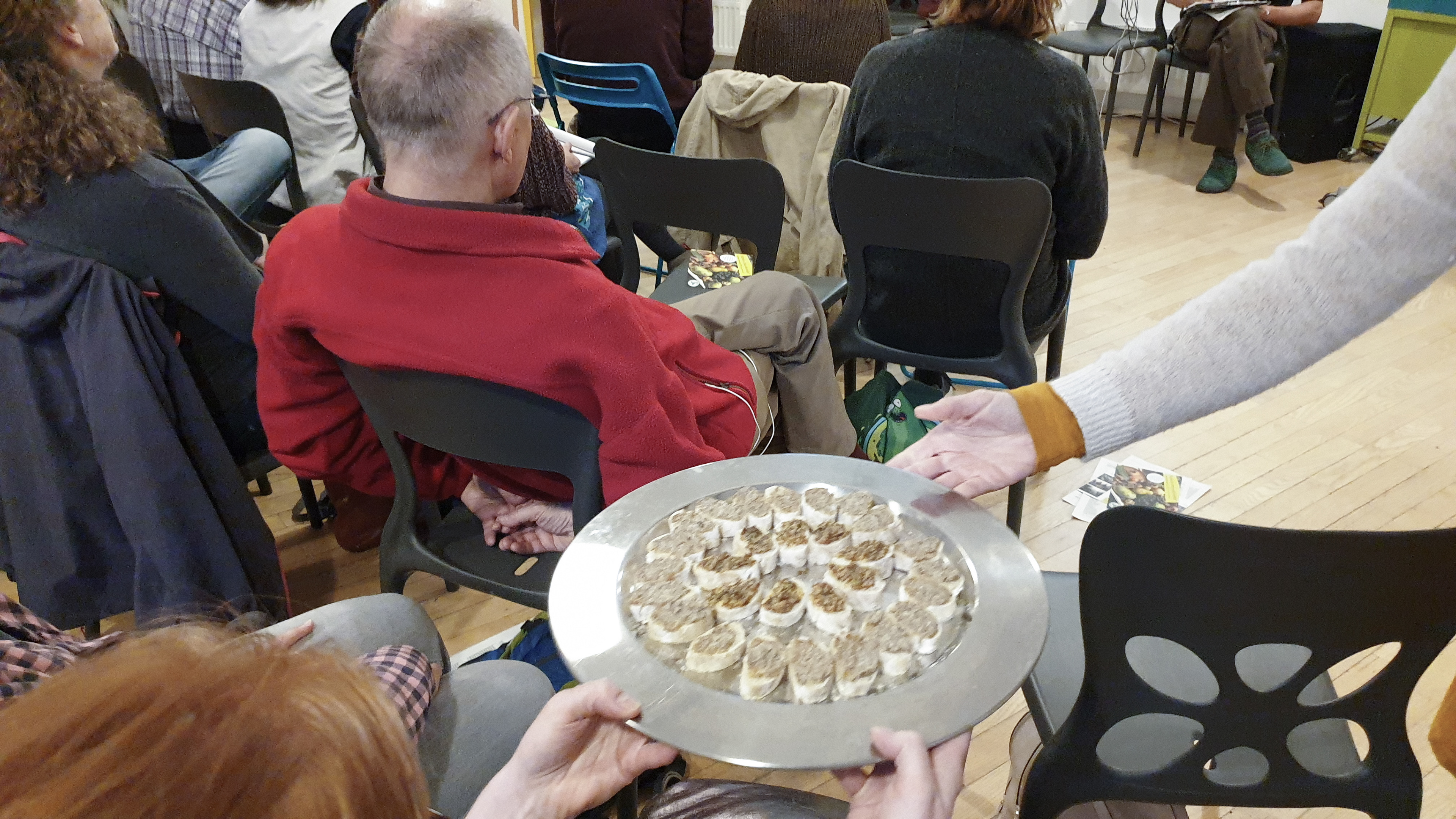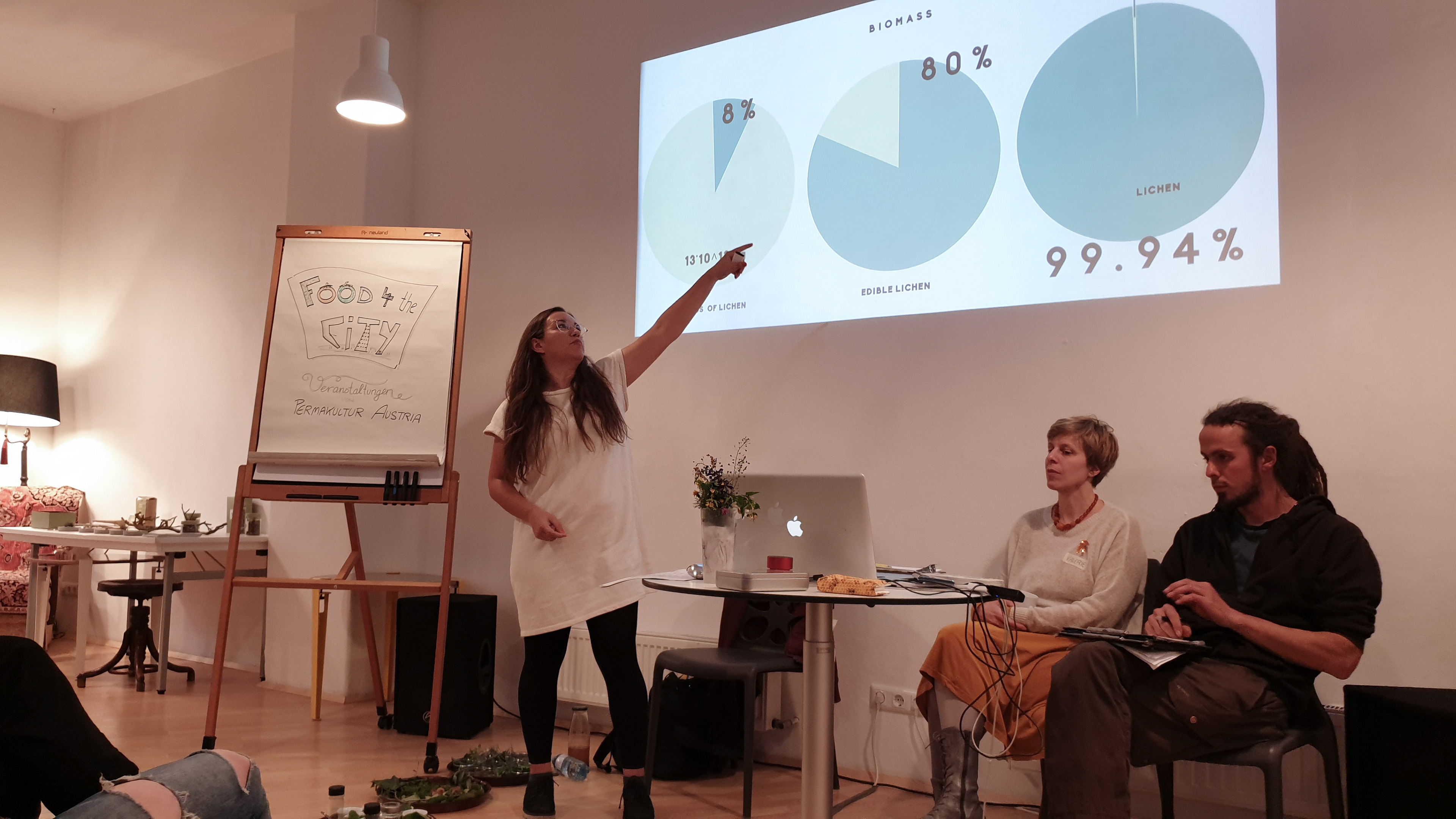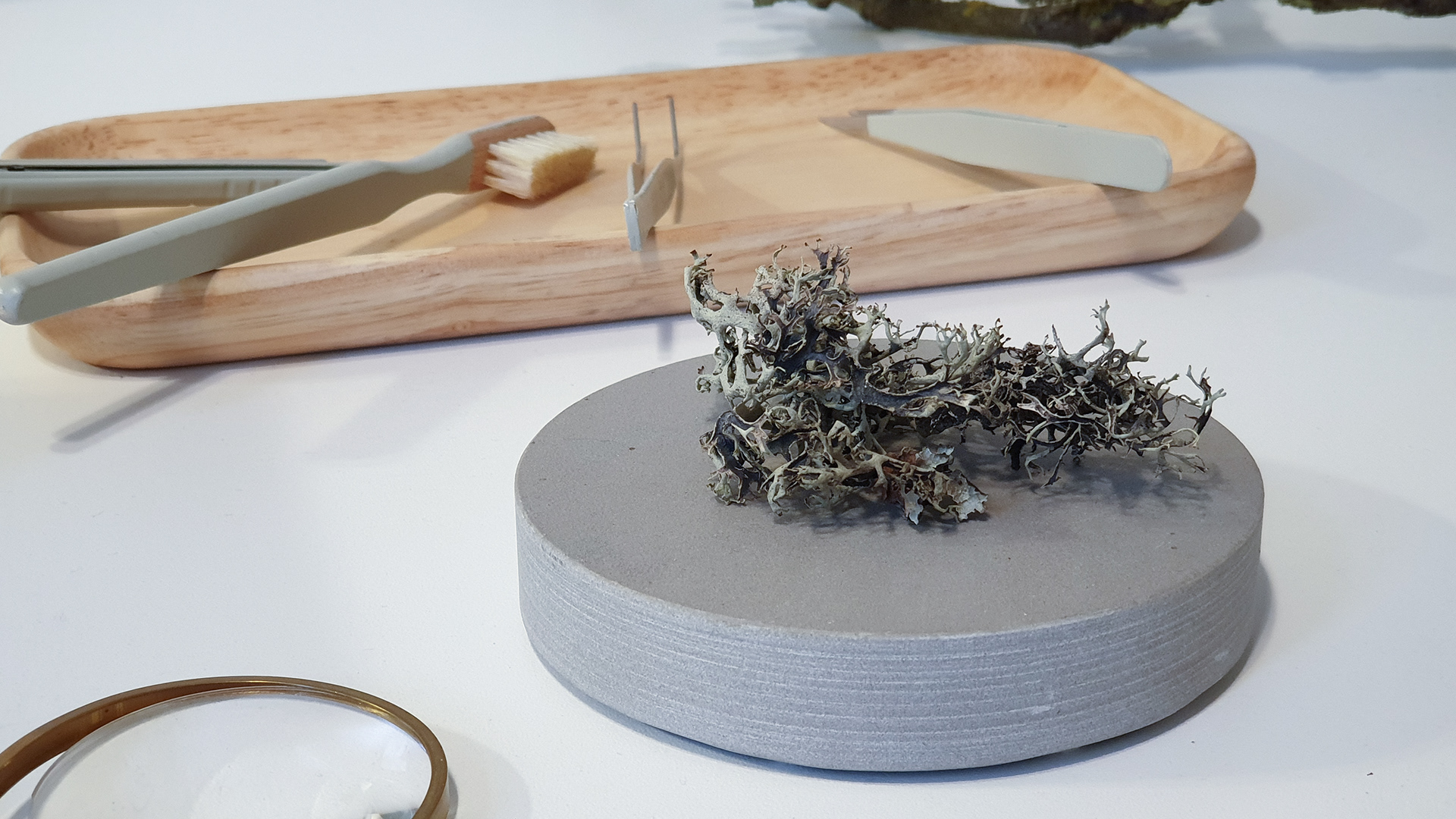 Mai 2019: 

I was invited to give an 

Impulse Talk at Permakultur Austria.

The event was in the series of food in the city - wild food. 
Fotos: Permakultur Austria
April 2019: Edible Futures:

 Among a lot of  other great work my project Unseen Edible will be seen at the Edible Futures, an exhibition produced and developed by the Dutch Institute of Food and Design. It will start this week in Ottawa, Canada! If you are nearby, don't miss it!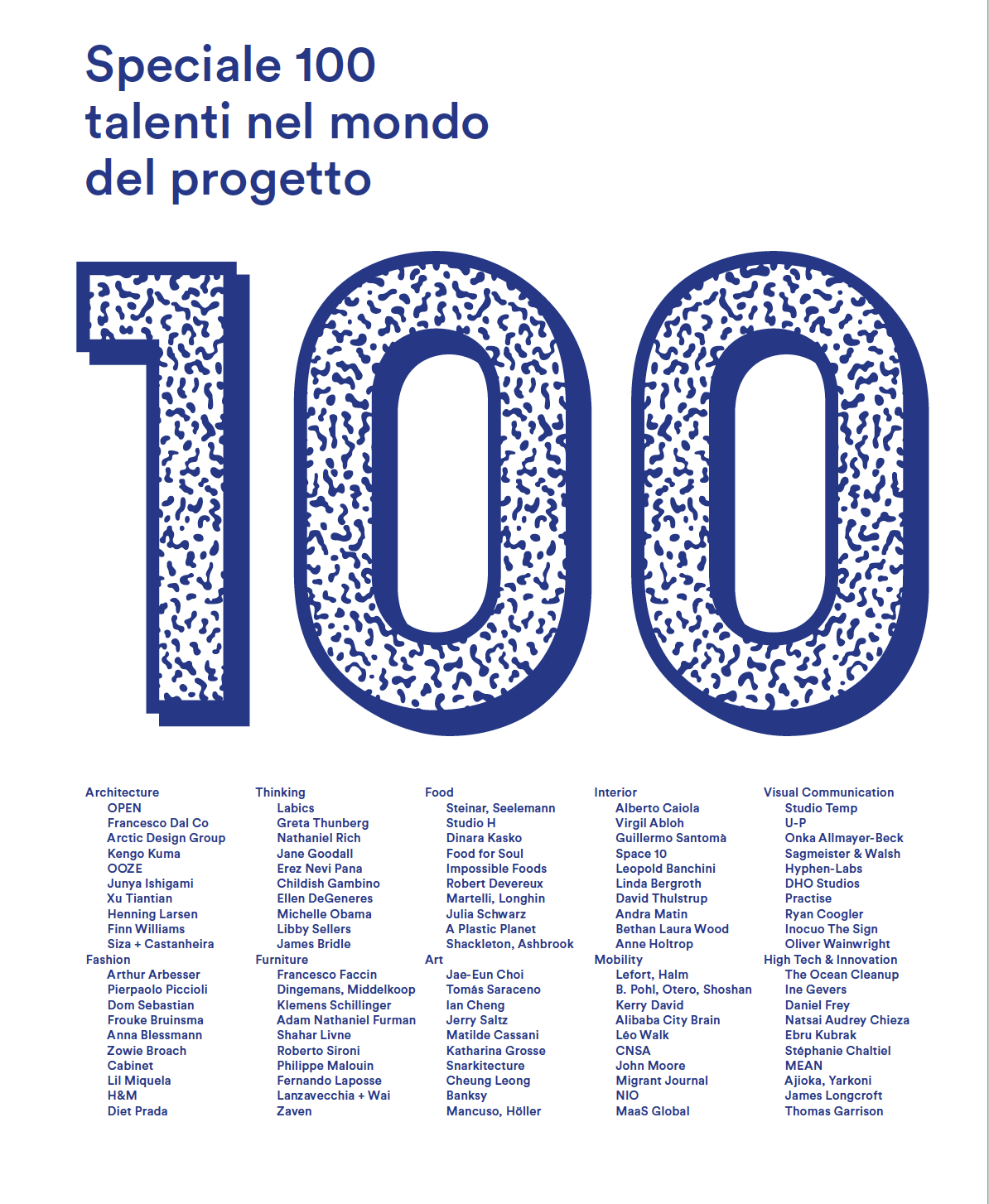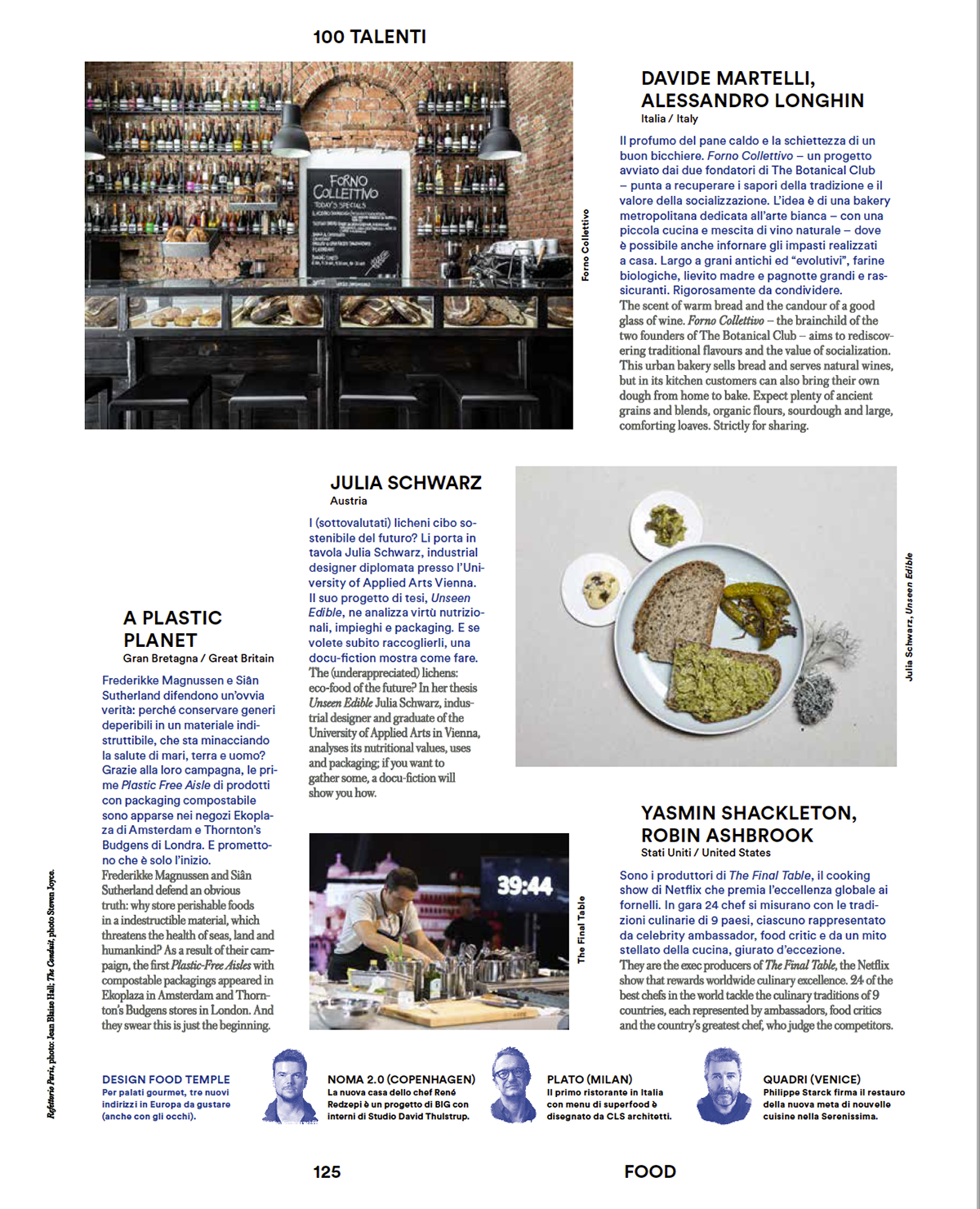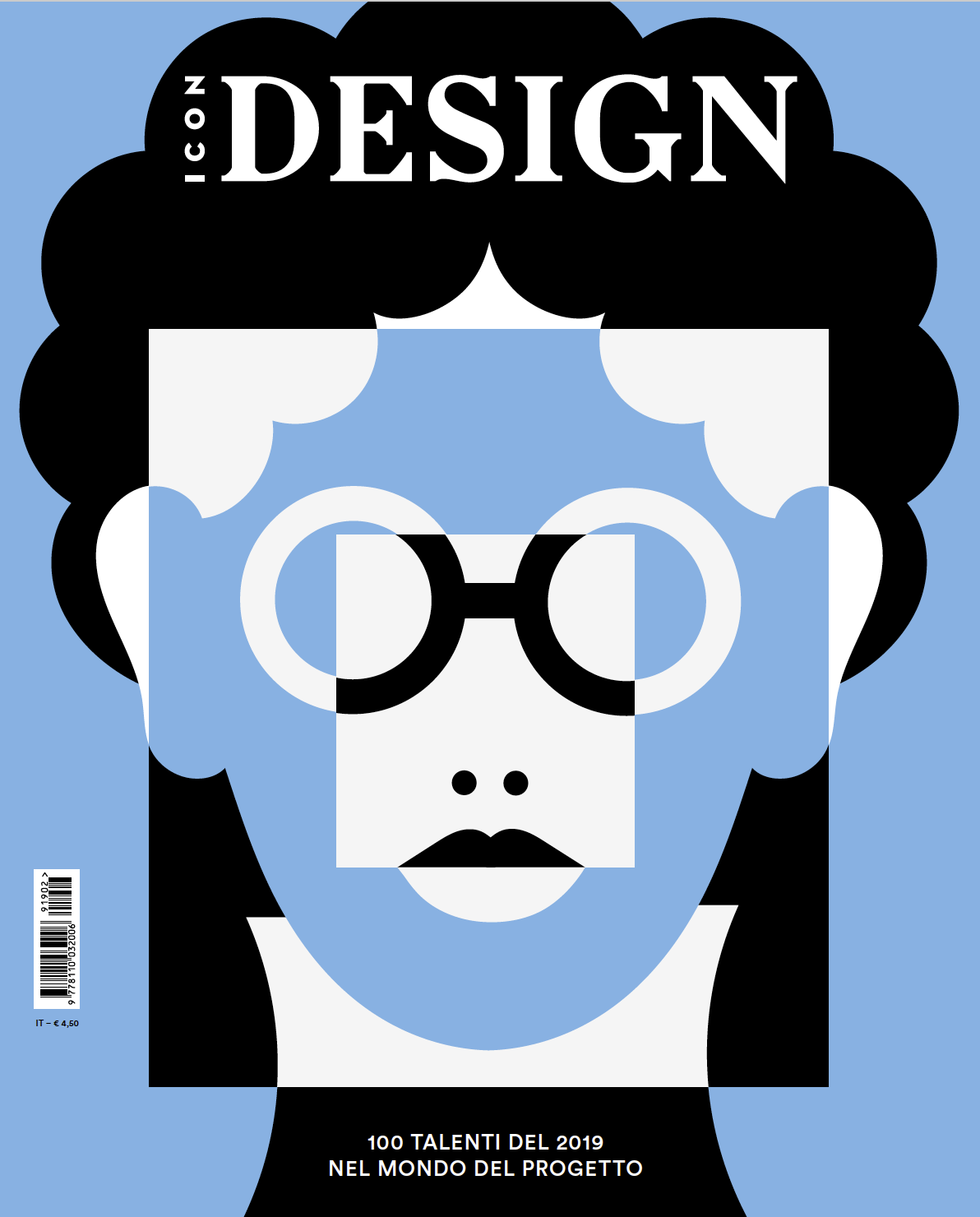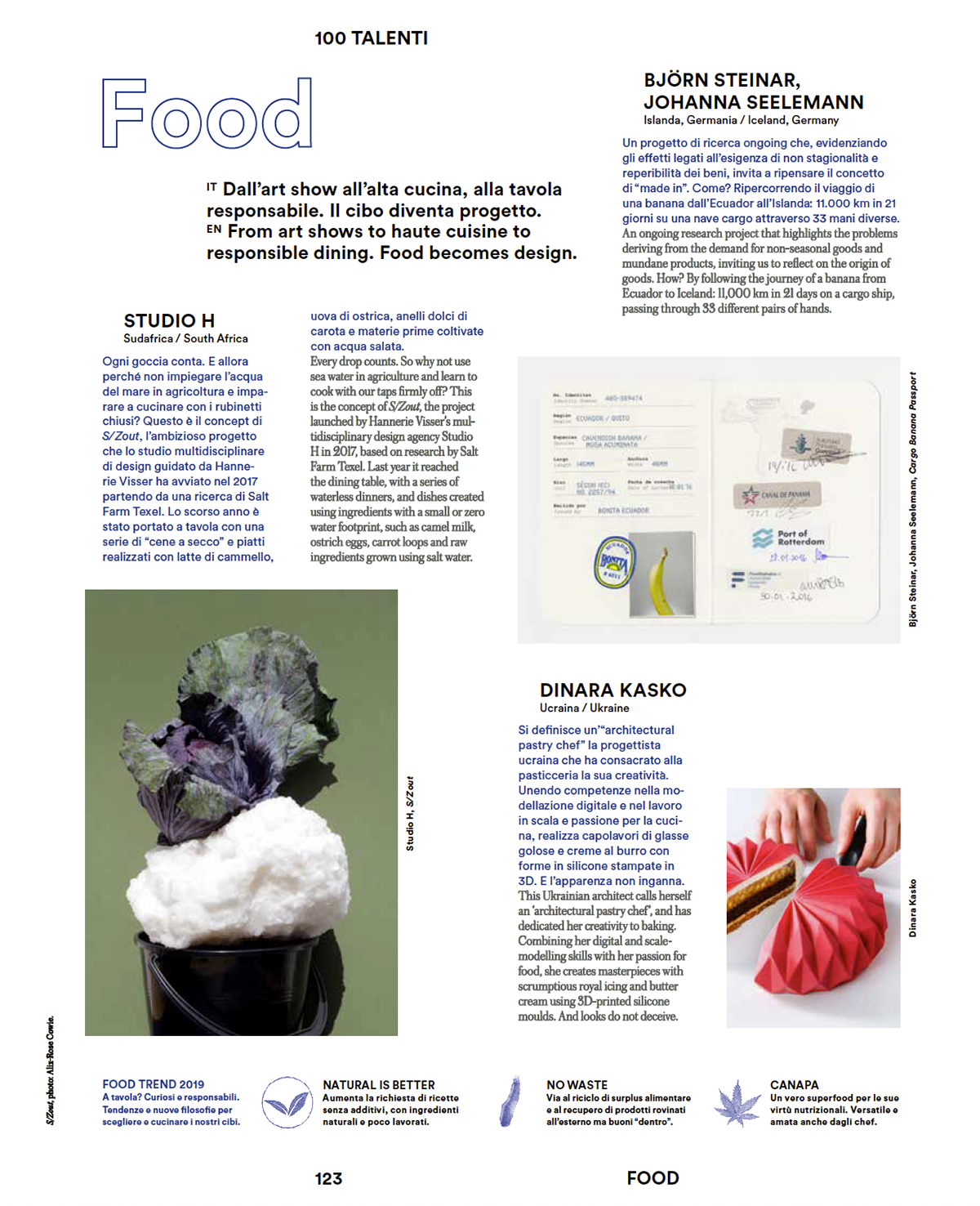 March 2019:  Icon Design: 100 Talenti del 2019! 
 Overseen by a jury of seven members: Daisy Alexandra Ginsberg, Didier Fiúza Faustino, Jane Withers, Marco Sammicheli, Aric Chen, Anna Puigjaner Barberá and Annalisa Rosso. Such an honor! The magazine for the special issue ICON DESIGN 100 itself appears in seven different covers.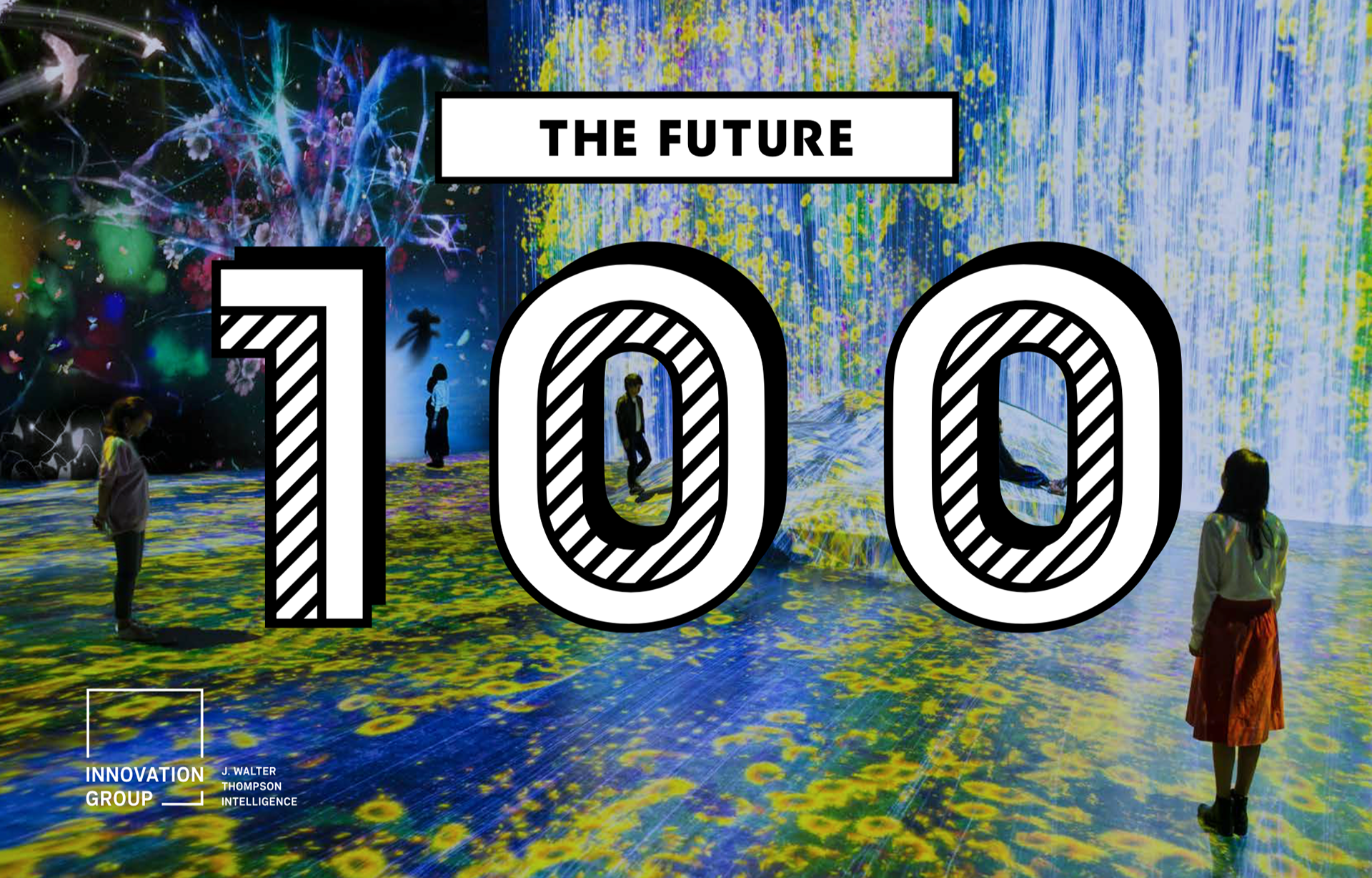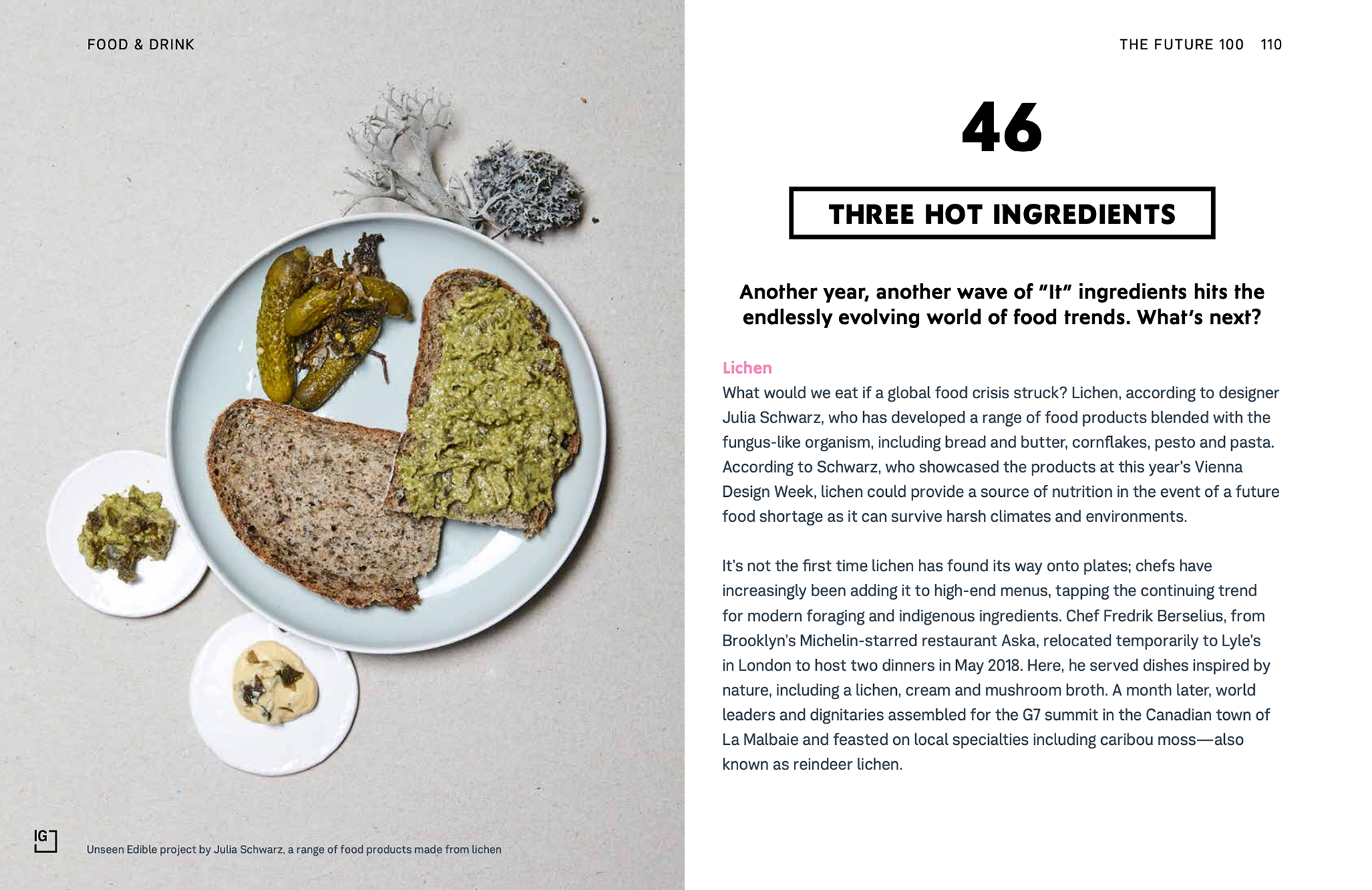 November 2018:  Top future 100
Through my project Unseen Edible, lichens were selected as a new hot ingredient among top future trends 2019. This is a report made by the innovation group JWT - a selection of the top 100, and 10 categories. Unseen Edible made it to the future foods trends.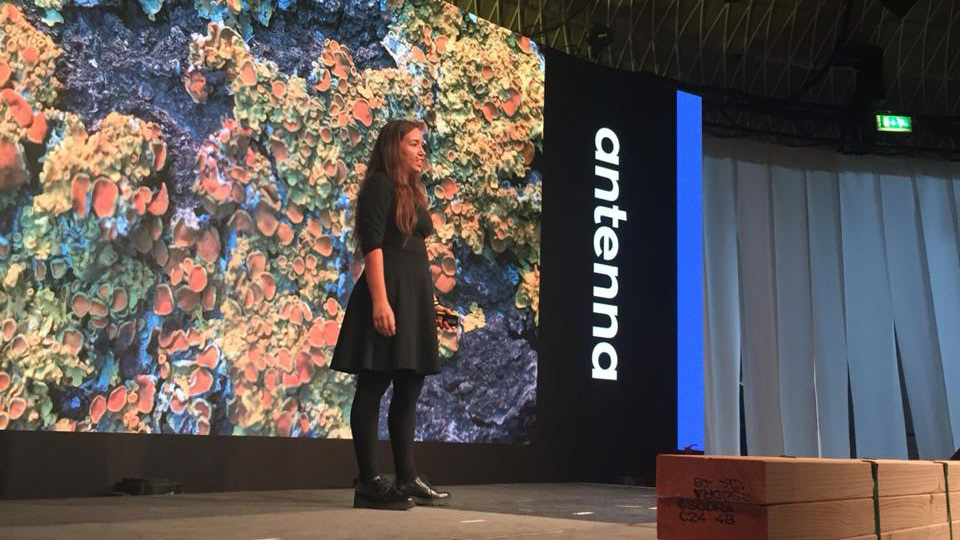 October 2018 : Antenna Conference at Dutch Design Week 
Design Indaba made a selection of 20 design graduates from around the world. I had the honor to be one of them and was invited to talk about my graduation project UNSEEN EDIBLE at the Dutch Design Week.
Fotocredit: Antenna/Design Indaba